Blog — battery chip reset
  Why the health of your battery is as important as yours? The NLBA1 laptop battery analyzer Any laptop's battery is easily one of the most important hardware components as it keeps your device up and running. Remember when you had a task to complete or an e-mail to send, but the low battery icon popped up while you didn't have a charger at hand? Not too convenient, was it? Let's put this in non-technical terms: your laptop is a living organism and your battery is its heart. Poor battery performance means poor usage of the laptop's features. We, as...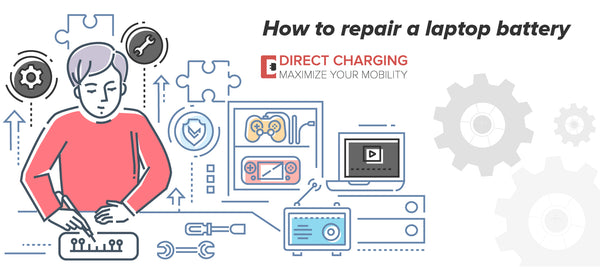 How to repair a laptop battery ? We think it is not really necessary to talk about why is it so important to keep your laptop battery in a proper state. When it comes to laptops, there are fewer features more important than portability. Having a laptop that's not portable will pretty much make it a static personal computer, only smaller. In the following paragraphs we'll find out what's a laptop battery, how to repair such a device and what does Direct-Charging has to offer.   What is a laptop battery? A Smart Battery System consists of two parts: a...