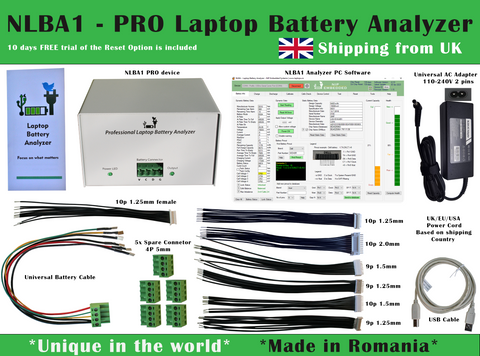 NLBA1 PRO Laptop Battery Analyzer Tester Repair Charger Discharger Capacity Correction - Video Live Review - Universal Laptop Battery Tester with Latest Technology
SKU:

NLBA1_100

  Please watch a live review done by Sorin from ElectronicsRepairSchool in 2020 Now, NLBA1 has much more features  A live review done by Adamant IT


 

Please watch a live review done by Sorin from ElectronicsRepairSchool in 2020
Now, NLBA1 has much more features 


A live review done by Adamant IT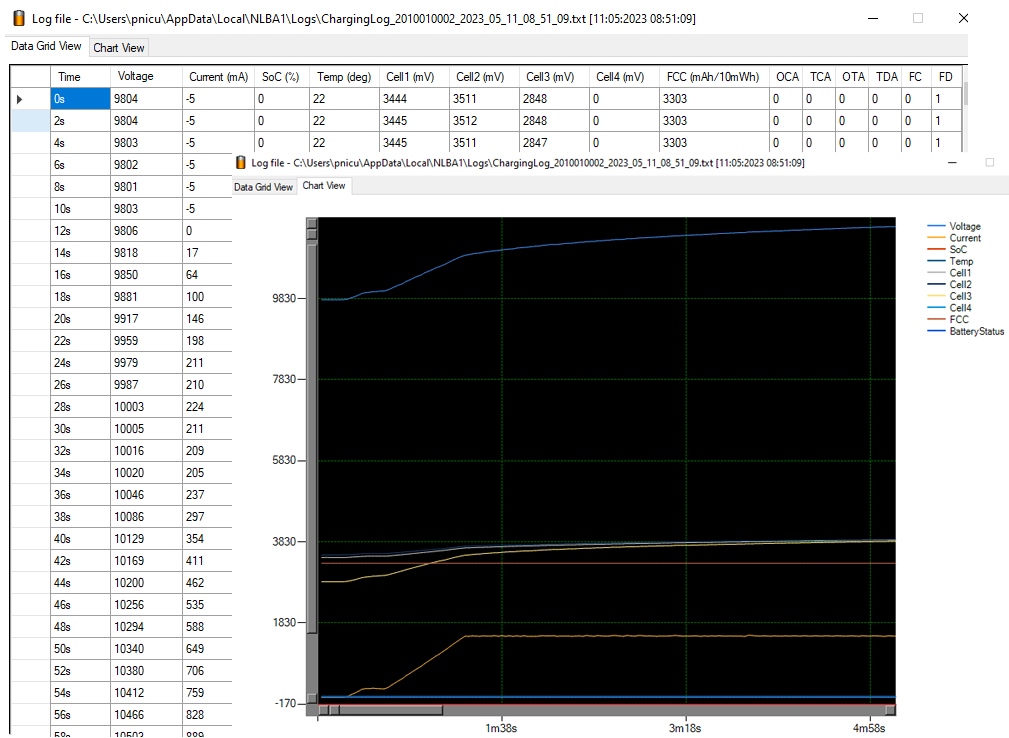 NLBA1 Universal Tester can be used by anyone who wants to diagnose, repair, revive/wake up, charge, discharge, calibrate or measure real capacity of almost all laptop batteries on the market.

In case your laptop doesn't allow your battery to charge up or you have multiple batteries and would like to charge them separately, we offer you the best solution. Our extended range of external laptop battery chargers is now available for order.

NEBC1 external (standalone) battery charger works with a range of - Brand name - laptop battery models. If you are planning a long trip and you are going to need a lot of battery power, you can use this external laptop battery charger to juice up more than one laptop battery to take on the road.

Also, besides our impressive external laptop battery charger range, you can purchase other laptop related products, such as laptop batteries, laptop battery cables, laptop AC adapters (chargers), laptop power banks, laptop in-car chargers, laptop battery analyzers and even parts for smart solutions.

If your system board is defective and your laptop battery doesn't charge, then use this external laptop battery charger to fill up your laptop battery capacity outside the laptop. We provide shipping all across the UK and rest of the world.